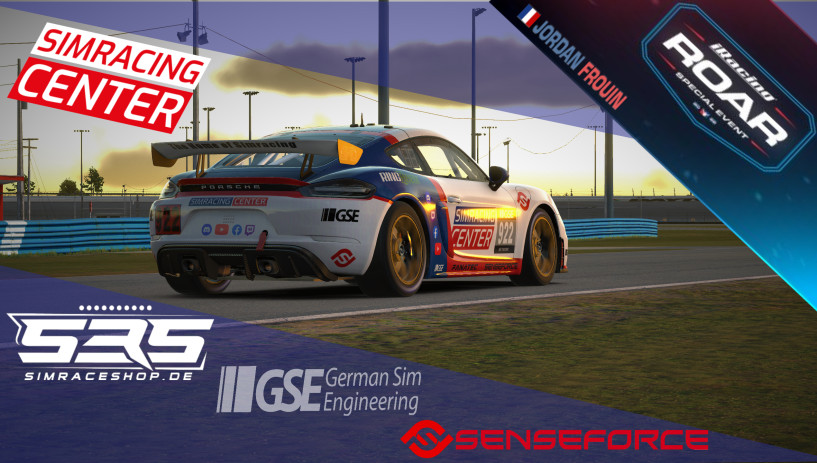 First win for Simracing.Center 2022
On January 15, 2022, our Jordan was at the iRacing special event in Florida.
In the Porsche Cayman, he was already able to prove his strength in qualifying.
In split 3 he raced to pole. In the race, Jordan didn't let anything burn either.
After 76 laps he was the winner and gave our team the first win in 2022 in a team event!
Congratulations!